You select a package depending on the number of items in your online shop.
You pay a monthly fee including an online sales channel of your choice.*
There is a one time setup fee for the device.
If necessary, you can integrate other online sales channels at any time.
Payment of the usage fee is possible on a monthly, semi-annual or annual basis.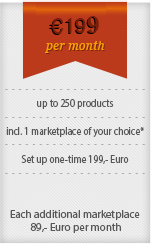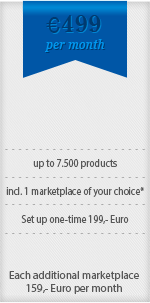 Scroll